Crumb can be used as the bottom of a cake or dessert. It can also be used as decoration on cakes, desserts and ice cream. Our Crumb is available in various flavors such as biscuit, cinnamon, chocolate, you name it. Other flavours can also be developed in consultation.
The crumbs are available in different sizes.
Would you like to use a crumb as a topping or base for a cake? Then the size of the crumb can make a lot of difference.
Do you have any questions about the options, ingredients or flavors? Do not hesitate to contact us.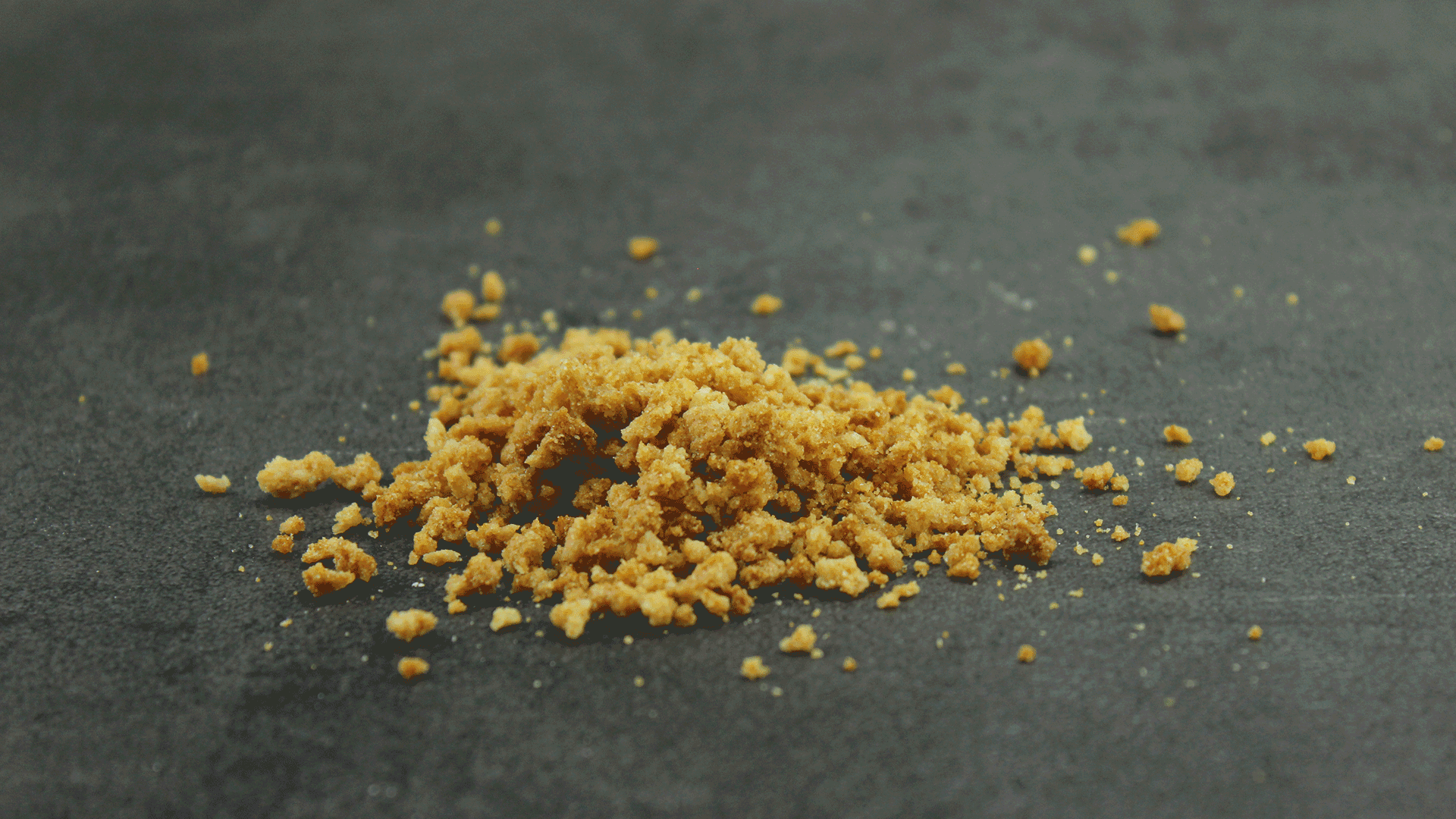 The coarse crumbs are super suitable as a crunchy topping on ice cream, cake, cupcakes and so on.
The finer crumbs are perfect to use as a base for a cake or dessert.
The meringue crumbs are delicious on top of a cake, ice cream or any other dessert. They give a nice appearance and a delicious texture.
The crumbs are also very suitable to be coated. Coating the crumb brings a different textures and above all a great taste.